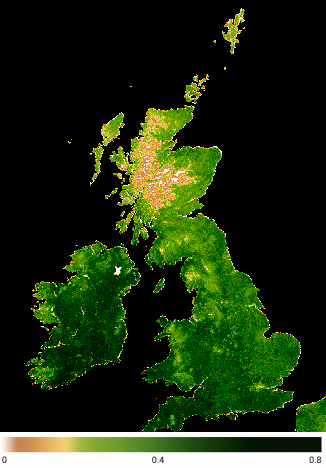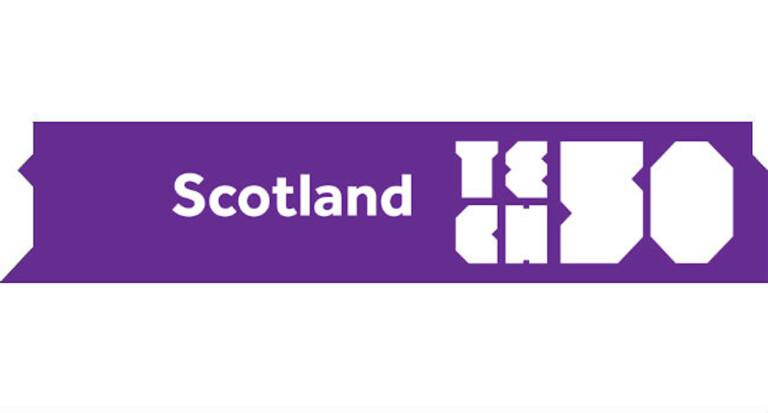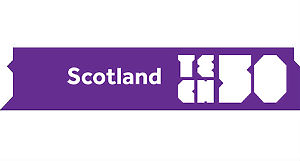 Enabling Nature Based Solutions to climate change
Space Intelligence supports developers of Nature Based Solutions in their project development and monitoring, ensuring delivery of climate benefits. We do this by providing information on land cover, analysing habitats and above ground carbon storage across the world. We work with governments, NGOs and large multinationals to provide trusted information backed by world class science.  
We create this information by applying machine learning and artificial intelligence to big data from satellites, leveraging decades of experience in using satellite data analytics to address environmental challenges. We provide high quality products and services, whether that is classification of satellite imagery, advising on data acquisition and processing, or implementing large scale forest monitoring programmes.
We have research and consultancy experience across the tropics, with projects in Africa, Asia and the Americas undertaken for multinational companies and major NGOs. We also undertake work closer to home, having conducted landscape analysis for the UK Government's Department for Business, Energy and Industrial Strategy, and recently publishing Scotland's first-ever Scotland-wide high resolution habitat maps, for free, funded by the Scottish government.
Space Intelligence is a fast growing team, ranked in the top 10 most innovative Scottish tech companies in 2020 in the BusinessCloud Scotland Tech 50, and currently a participant in the Bayes DDE Post-Covid AI Accelerator.  Follow us on Twitter.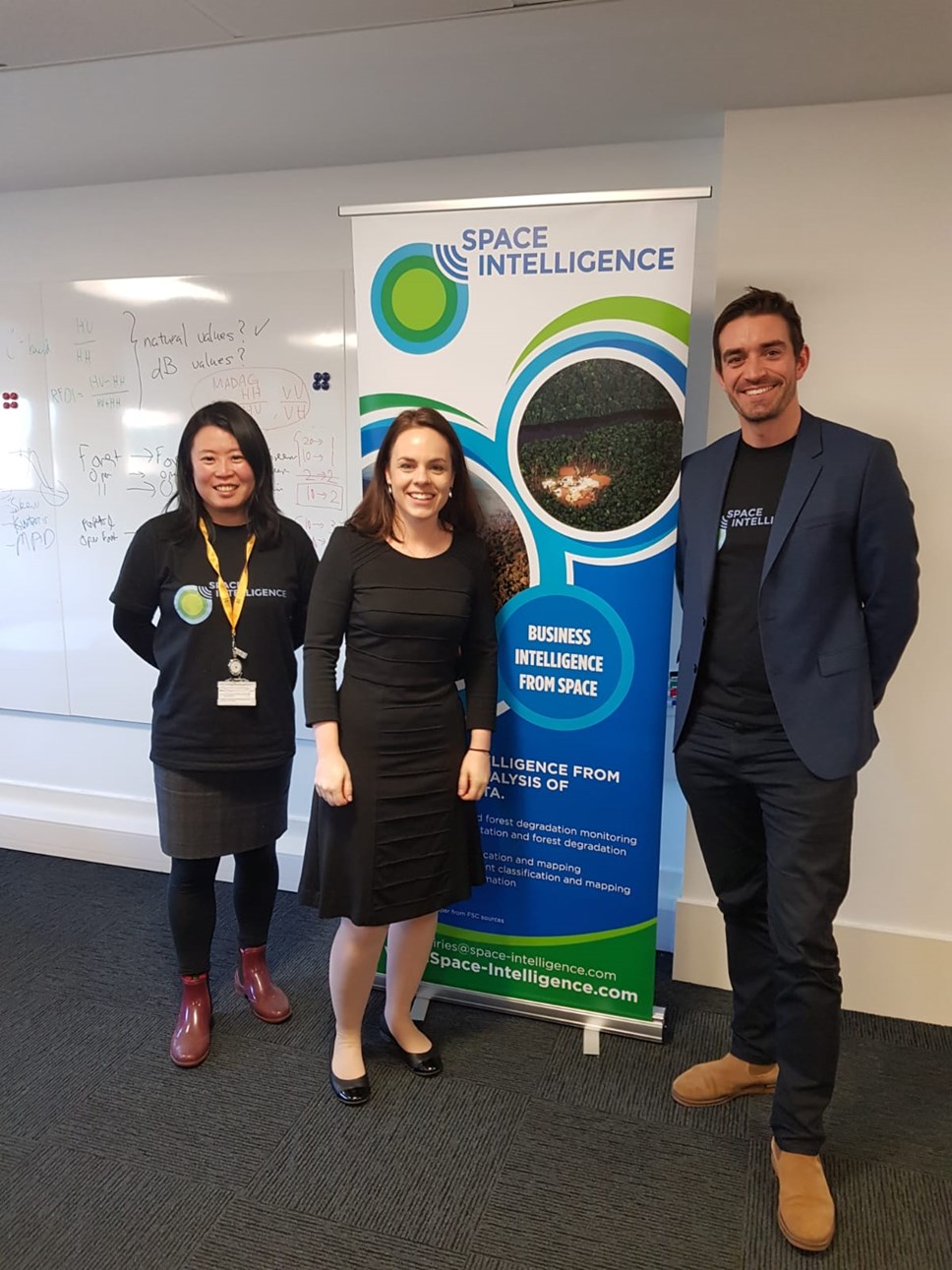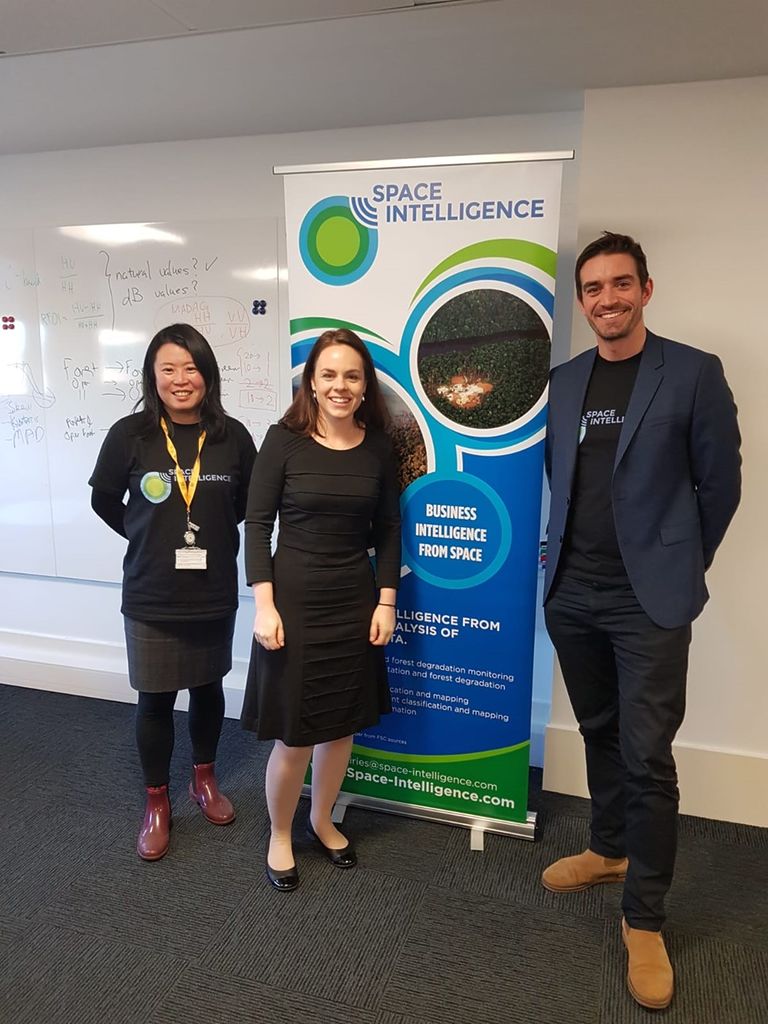 The Space Intelligence Team
We are a diverse and dynamic team, based in Edinburgh in Scotland, UK. For obviously reasons we're all working mostly remotely for now, but we're still working collaboratively and successfully (see Covid-19 Update), and have continued to grow rapidly – in April 2021 we have 10 people (full and part time) working for us, compared to 4 at the start of 2020.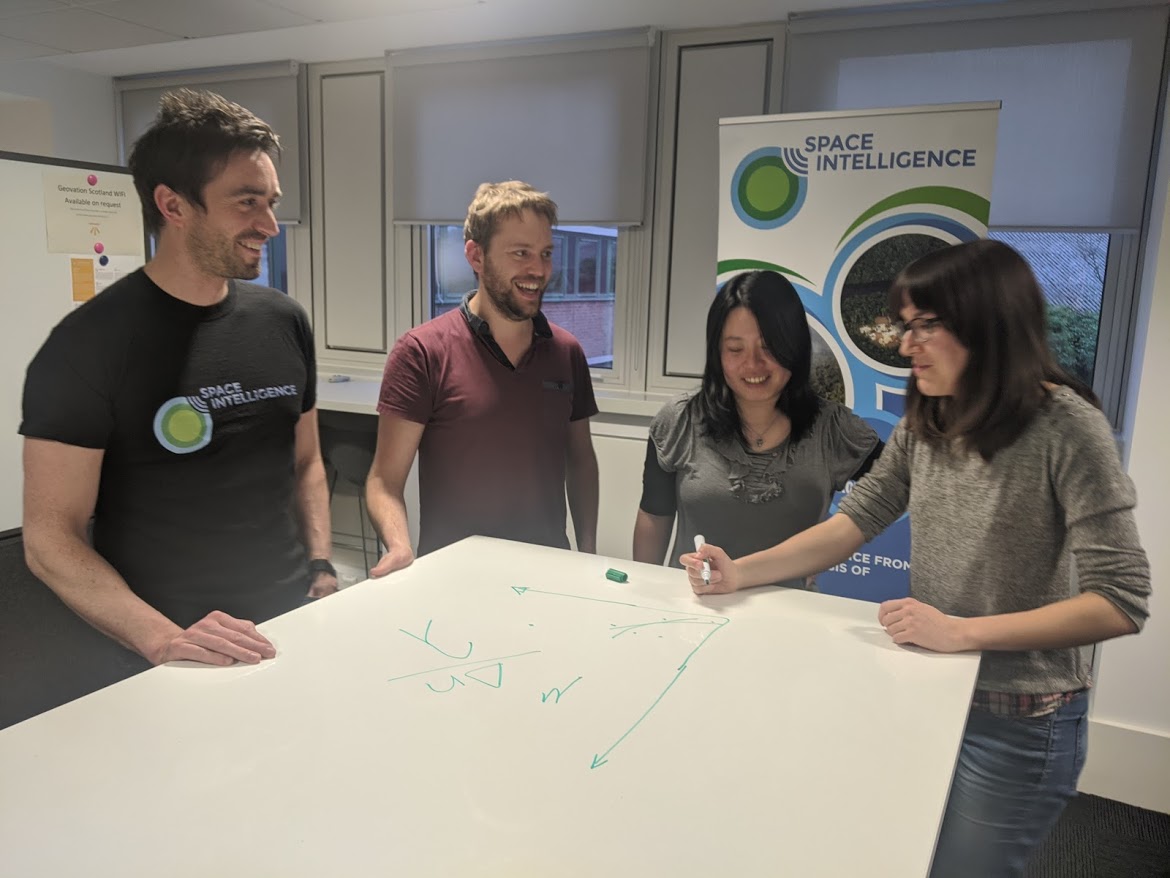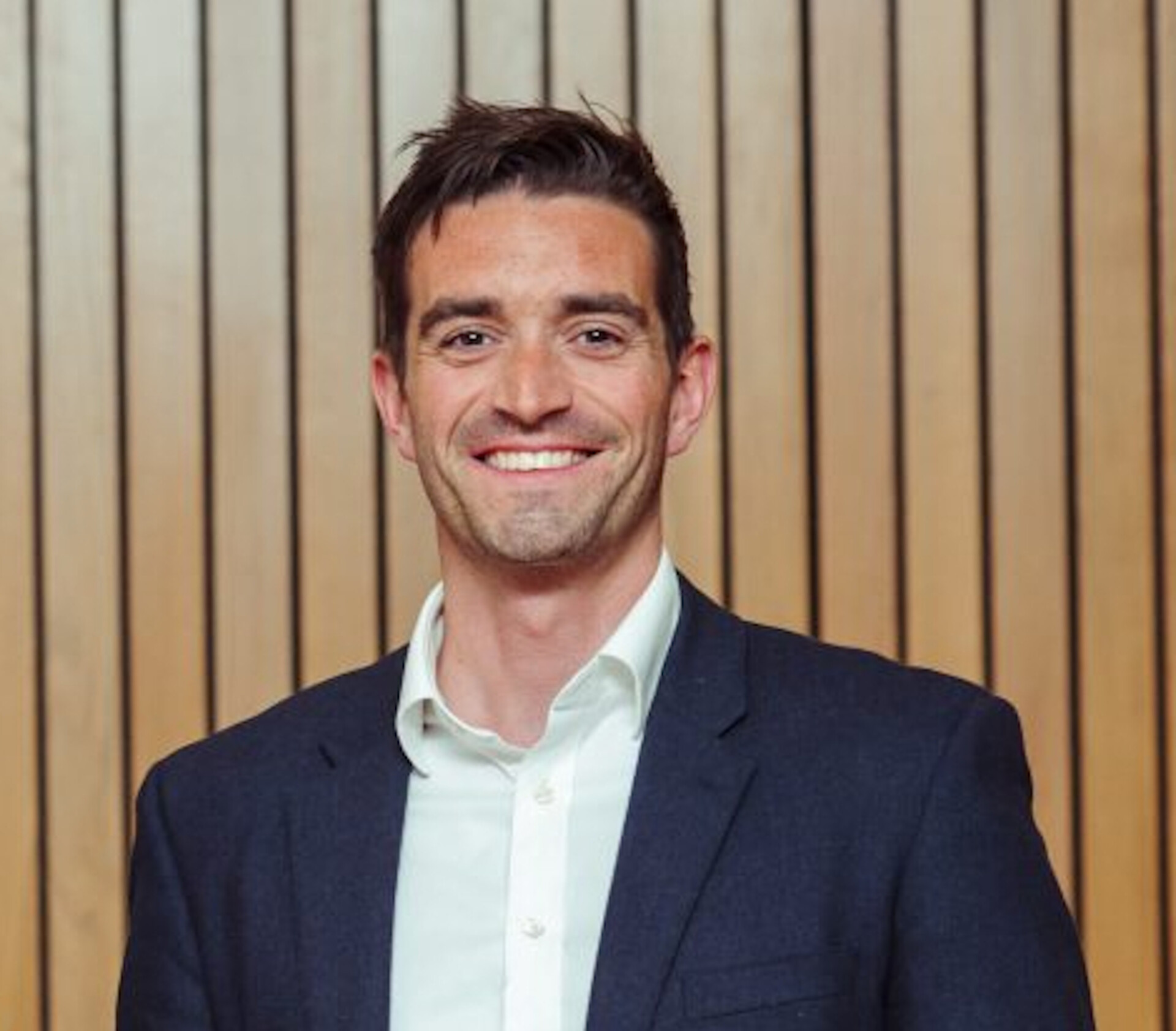 Team
Dr Murray Collins, Chief Executive Officer & Co-founder
Murray has spent the past 15 years working on environmental technology projects: from camera-trapping in the jungles of Sumatra, measuring over four thousand trees in Gabon, to using satellites to track deforestation.
He holds an interdisciplinary PhD from the London School of Economics, and the Institute of Zoology, ZSL; an MSc with Distinction from Imperial College London;  and a BSc from University College London, with a term spent on ERASMUS at La Sorbonne, Paris V. He has certificates in Radar polarimetry from the European Space Agency (ESRIN); and Tropical Field Botany from the Royal Botanical Gardens Edinburgh.
Murray's PhD research integrated causal inference techniques of Difference-In-Difference, regression and propensity-score matching; along with forest surveys and cutting-edge satellite radar sensing techniques to assess the performance of forest management projects.
He has published peer reviewed papers on mapping forest biomass, deforestation and forest degradation using satellite radar data; quantifying emissions from protected forests around the world; REDD policy; and has worked as a consultant providing such information for numerous clients globally.
He is also an expert in climate legislation particularly as relates to forests; co-authoring on the 3rd and 4th Global Climate Legislation Studies (GLOBE 2013/2015), reviewing hundreds of climate laws from 99 countries, and presenting the results to assembled governments at the World Bank in 2014.
He retains an interest in valuing the ecosystems which Space Intelligence maps: during his time at the LSE he worked on the economics team of the UK's National Ecosystem Assessment.
In 2017 he won a highly competitive Royal Society of Edinburgh Enterprise Fellowship supported by the Natural Environment Research Council. This provided training and mentoring from Scottish business leaders, and set firm foundations for Space Intelligence Ltd.
Murray is also a Chancellor's Fellow at the University of Edinburgh, leading the Space and Satellites innovation programme.
Professor Ed Mitchard, Chief Technical Officer & Co-founder
Ed is a world expert in the field of satellite mapping of land cover change and forest properties. As such Ed is our Chief Science Advisor, bringing great scientific weight to the work of Space Intelligence. He is also a Professor in the School of GeoSciences at the University of Edinburgh.
He has published over 60 peer reviewed papers in this field, which have been referred to in the scientific literature over 6000 times.
He has won over £4 million (US$5.5 million) in research funding, from UK and US governments as well as the European Space Agency, the European Union and the World Bank.
In addition to expertise in developing and testing methods for using different types of satellite data to map forest change, he has also led field campaigns to collect ground data in countries including Brazil, Cameroon, Gabon, Kenya, Peru and Uganda.
He has advised governments including those of Gabon, Cameroon, Colombia and the UK on land use monitoring methods and forest inventory, and conducted training workshops on the use of remote sensing data across the world.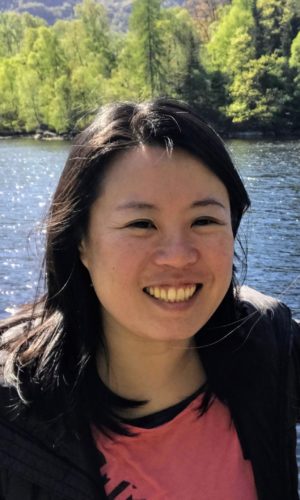 Dr Keiko Nomura – Analytics Lead
Keiko has a unique expertise combining policy analysis and remote sensing /earth observation. Before coming to Edinburgh, she worked for UNDP and UNEP on REDD+ (Reducing Emissions from Deforestation and Forest Degradation in Developing Countries) in Southeast Asia, where she assessed the readiness of countries participating in REDD+ and provided technical assistance in developing national strategies and communication tools. She was also part of the team that created the REDD+ academy, a capacity development initiative by the UN-REDD Programme, and directly contributed to several modules in the curriculum.
Driven by the urgent need for better data in forest monitoring, Keiko left the UN and spent three years in PhD research and successfully developed methodologies to detect forest loss and identify drivers of deforestation with high accuracy and at low costs.
At Space Intelligence, she leads our Technology team, developing and enhancing our technology to map and monitor the world's Natural Capital.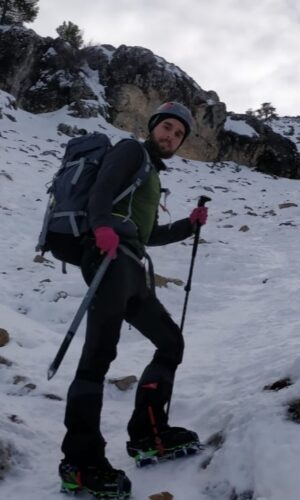 Kristian Bodolai – Developer
Kristian is a data scientist and developer with a genuine passion for Science and Nature. He holds a BSc Hons in Physics from University of Valencia where he specialised in General Relativity and in Nonlinear Dynamics.
After his formal studies he took a deep interest in Machine Learning and Artificial Intelligence, and he has been studying it since. Here at Space Intelligence he aims to expand his knowledge and apply what he learned from Physics and ML/AI to develop effective, nature based solutions to climate change. Kristian works on our code base, developing our deep analytics and satellite analysis platforms.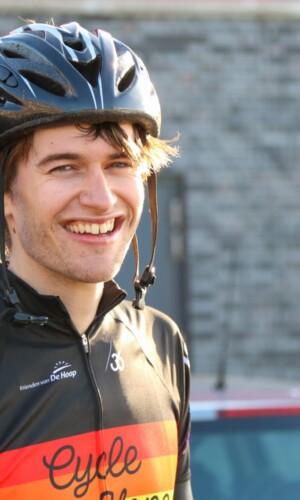 Wietze Suijker – Geospatial Analyst
After his MSc in GIS, Wietze worked in a Water & IT company in Utrecht as the technical lead in a range of international satellite data-driven projects. These projects were developed to help small-holder farmers in Indonesia, Bangladesh and Vietnam. 
Wietze enjoys creating IT solutions that transform big data into information to support decision-making. At Space Intelligence, Wietze focuses on the development of technologies that exploit remote sensing data with Python to create scalable real-time information services.  
With a passion for geospatial technology, Wietze aims to continuously improve his data science skills, be a trustworthy colleague and deliver sustainable results.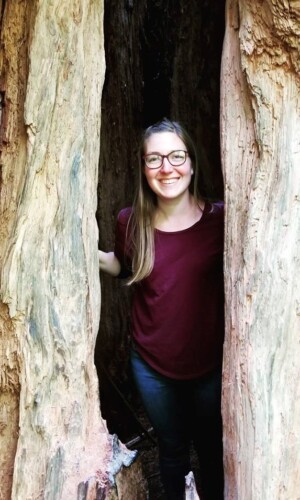 Dr Alexis Moyer – Geospatial Analyst
Alexis is the newest recruit to the Space Intelligence team, where she brings her wealth of experience in satellite data analysis to use and build our service offering to clients.
Alexis is a glaciologist by training, with expertise in combining remotely-sensed and field-based data to provide solutions to complex environmental research questions. She has an MSc from the University of British Columbia in Vancouver, Canada and a PhD from the University of Edinburgh, where she developed novel methodology to estimate submarine melt rates of tidewater glaciers and icebergs around the margin of the Greenland Ice Sheet.
As part of her MSc and PhD, degrees, Alexis has conducted field campaigns at Bridge Glacier in the Southern Coast Mountains of British Columbia as well as in south-west Greenland, collecting ground data and installing and maintaining a network of time-lapse cameras to capture glacier calving and retreat.
After completing her PhD, Alexis worked as a hydrologist for an environmental consultancy in Edinburgh, using hydrological and topographical data to predict flooding from future extreme weather events.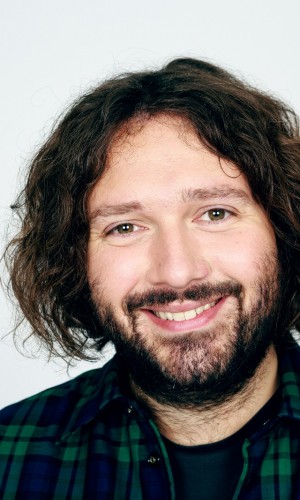 Michael Berliner – Business Development Manager
Michael has a broad range of expertise, with a degree in Psychology, Philosophy and Physiology from the University of Oxford, and experience since producing films and adverts – including producing the award winning feature film Adult Life Skills, starring Jodie Whittaker. 
Michael has always had a fascination with science and space, and the environment, and has joined us during our period of rapid growth to use his project management and press/marketing experience to our advantage.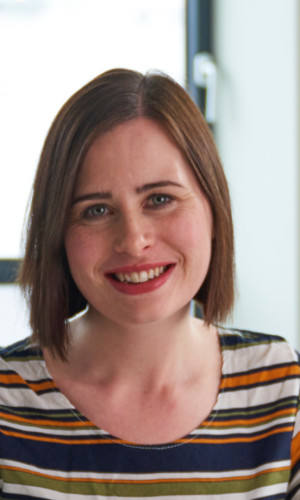 Carol Blackwood – Geospatial Analyst
Carol is a geospatial professional with 15 years experience in supporting and delivering geospatial services. She holds a degree in Geography and a MSc in GIS both from the University of Edinburgh.  Carol's interest in remote sensing applications for Forestry took her to a savanna woodland in Belize to research the use of InSAR for tree height estimation for her Master's dissertation.  
Carol then worked for the Forestry Commission as a GIS Manager, supporting the use of GIS across Scottish forest districts and maintaining the forest inventory database.  In 2008, she moved to EDINA where she spent many years as a key member developing and delivering the Digimap and Digimap for Schools online mapping services for UK schools and HEFE. Working closely with software engineers, users and stakeholders she planned, scoped and delivered new services and enhancements, as well as providing expert support and training in the use of GIS and geospatial data.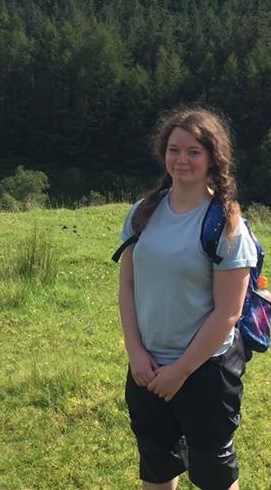 Aisling Hurley – Junior Analyst
Aisling holds a master's degree in Astrophysics from the University of Edinburgh, with a year abroad at Utrecht University in the Netherlands.  During her degree she took courses covering a wide range of topics in physics, including atmospheric physics and computer simulation in Python.  In her research projects, she has investigated the interiors of ice giant planets and outlined mission logistics for travelling to a proposed space station.  At Space Intelligence, Aisling aims to apply and build upon the knowledge and skills she developed through her degree.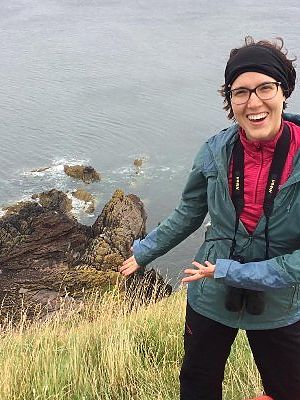 Marina Ruiz Sánchez-Oro – Associate
Marina is a PhD student researching ways to detect and predict landslides using remote sensing and machine learning, with a particular focus on deep learning practises.
With a masters degree in Physics from the University of Edinburgh, Marina enjoys all things programming  and maths related. She has kept an active interest in the environmental sciences throughout her degree, which has led her to do work on topics such as atmospheric physics and meteorology.
After a great experience in a short placement with Space Intelligence in early 2020, she is rejoining the team for an industrial CASE studentship.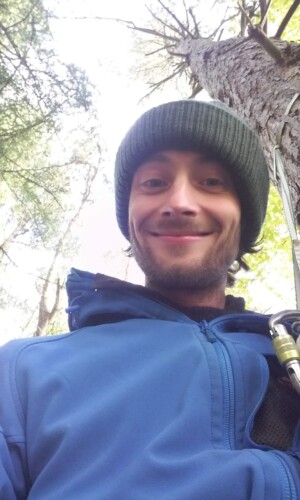 Harry Carstairs – Associate 
Harry took an interest in optics and image processing during his masters degree in Physics (University of Edinburgh). He is now studying for a PhD in the remote sensing of tropical forests, in which he will develop advanced radar processing techniques for the detection of forest degradation. This application of technical skills to provide solutions to environmental issues is also motivated him to undertake a 3 month internship at Space Intelligence, which he completed at the end of 2020.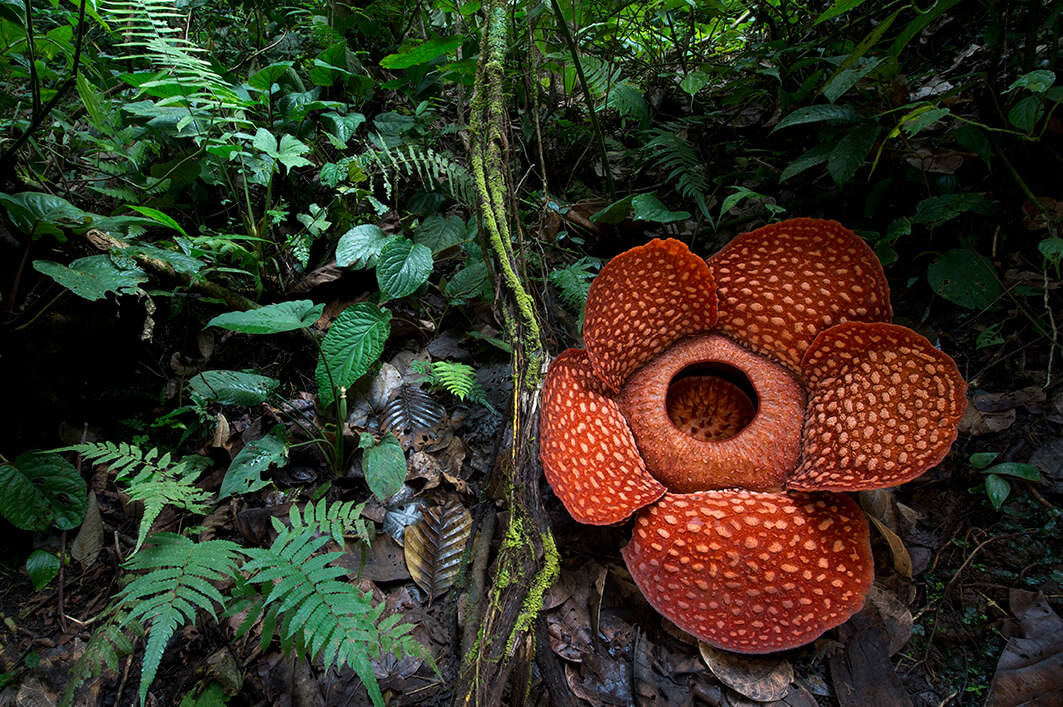 Our technology protects forests extra ordinary biodiversity
Space Intelligence Ltd
Company number: SC595836
VAT number: GB342811714
Registered address:
113 St. John's Road
Edinburgh
EH12 7SB
Company offices:
Space Intelligence Ltd
47 Potterrow,
Edinburgh
EH8 9BT