To make an impact on climate change by leveraging our scientific expertise to provide accurate, trusted and consistent information for nature-based solutions and ESG reporting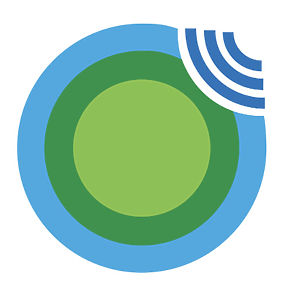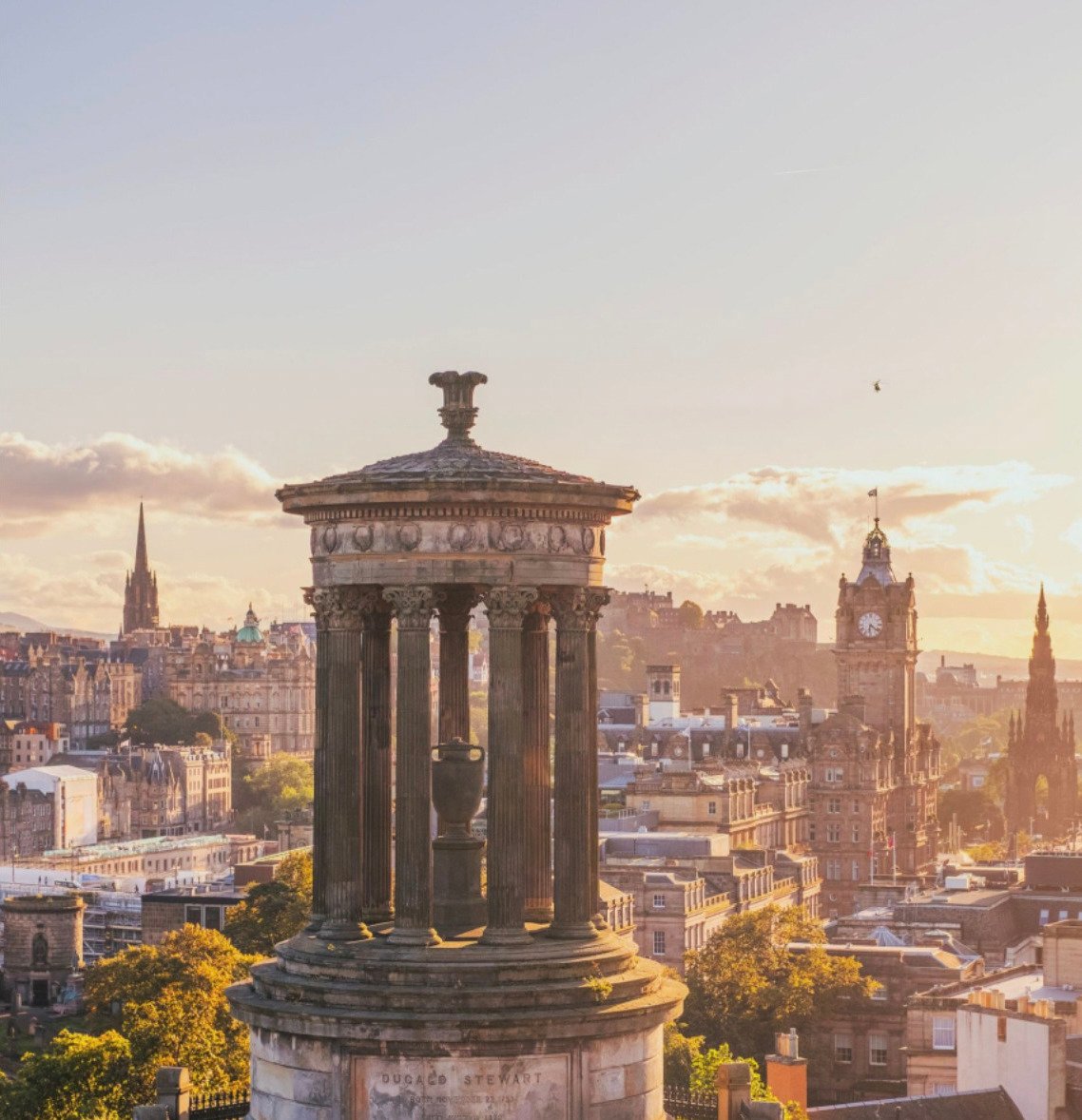 Passion.
Transparency.
Heritage.
We are dedicated to supporting nature-based solutions projects to fight climate change. This passion ensures our commitment to our clients. We provide full transparency and truly accurate data insights for your project to guide your decision-making. Our products and services are backed by the scientific expertise of our team which empowers us to be rigorous in our approach.
Our Mapping Product Suite supports nature-based solutions projects globally from opportunity screening through to ongoing assurance. We are ranked in the top 10 most innovative Scottish tech companies in 2020 in the BusinessCloud Scotland Tech 50 as well as one of the top 100 geospatial companies globally.


Meet the team
Chief Executive Officer & Co-founder
Interdisciplinary PhD from the London School of Economics and the Institute of Zoology, ZSL.
Murray has published peer-reviewed papers on mapping forest biomass, deforestation and forest degradation using satellite radar data, quantifying emissions from protected forests worldwide and REDD policy. He is also an expert in climate legislation, particularly forests; co-authoring on the 3rd and 4th Global Climate Legislation Studies (GLOBE 2013/2015).
Read more
Chief Scientific Officer & Co-founder
PhD on using satellite remote sensing to quantify woody cover and biomass across Africa from the University of Edinburgh
Ed is a world expert in Satellite mapping of land cover change and forest properties. He has published over 60 peer-reviewed papers, won over £4million in research funding and has advised governments including Gabon, Cameroon, Colombia and the UK on land use monitoring methods.
Read more
Head of ESG & Spatial Finance
PhD in Glaciology from the University of Edinburgh.
Alexis has expertise in combining remotely-sensed and field-based data to provide solutions to complex environmental sciences research questions. Previously, she worked as a hydrologist for an environmental consultancy in Edinburgh.
Read more
Head of Strategic Operations
Hons Degree in Geography and MSc in GIS from the University of Edinburgh.
Geospatial professional with 15 years of experience supporting and delivering geospatial services Worked for the Forestry Commission as a GIS manager and at EDINA developing online mapping services for UK schools and HEFE.
Read more
Senior Forest Scientist
PhD in forest carbon from the University of Edinburgh.
For her PhD she set up a long-term fire experiment in the Republic of Congo to understand the floristic composition, carbon storage and woody cover and their association with fire. Previously, she has worked as an environmental consultant, as a researcher, and as a GIS and remote sensing analyst at Ecometrica.
Read more
Product Architect
MSc in Geographical Information Science from Wageningen, Utrecht, Twente and Delft University.
Wietze enjoys creating innovative IT solutions to provide the best earth observation data at scale. As a product architect, he is in charge of developing the ML workflows for our products. Previously, he worked at a Water and IT company as the technical lead for a range of satellite-data-driven projects.
Read more
Research Engineer
Hons Degree in Physics from the University of Valencia.
Kristian has a deep interest in Machine Learning and Artificial Intelligence and works on our codebase, developing deep analytics and satellite analysis platforms
Read more
Landscape Data Scientist
PhD in tropical woodland ecology from the University of Edinburgh.
For his PhD he analysed long-term woodland measurement data to assess the constraints on trees and woodland structure in southern Africa. He also established a plot network for the observation of tropical cyclone damage in Mozambique and assessed the impacts of community forestry on land cover change in Tanzania. Previously he has worked as a GIS analyst at Ecological Australia.
Read more
Operations and Business Development Executive
Degree in Psychology, Philosophy and Physiology from the University of Oxford.
Experience producing films and adverts - including producing the award winning feature film Adult Life skills starring Jodie Whittaker. Michael supports the team in project and client management, and is skilled in financial and press/marketing.
Read more
Business Development and ESG Support Officer
Hons Degree in Criminology from Edinburgh Napier University.
Heather supports the team with their communication and business administration as well as having a keen interest in climate finance and the innovative application of satellite imagery to ESG performance.
Read more
Marketing Officer
BA (Hons) in International Business from Robert Gordon University.
Coleen assists the team in the development of marketing strategies. She is eager to expand her understanding and experience in the industry.
Read more
Geospatial Project Officer
MSc in Environmental Sustainability from The University of Edinburgh.
Phoenix's interest lies specifically with how geo-spatial mapping can be the way forward in tackling climate change and help to demonstrate solutions that may make a real difference. She is hoping to gain experience with data cleaning and analysis in her graduate role at Space Intelligence.
Read more
Analyst
MPhys in Astrophysics from the University of Edinburgh.
Aisling's research has covered a wide range of topics in physics including, atmospheric physics, and computer simulation in Python. She aims to apply and build upon the knowledge and skills she developed through her degree.
Read more
Junior Developer
MSc in Software Systems from Heriot-Watt University.
Kinjal aims to develop and apply her in-depth knowledge of software systems whilst gaining new experiences working with Python, SQL, and data analysis alongside our diverse team.
Read more
Junior Product Developer
MSc Computational Applied Mathematics from the University of Edinburgh.
Nived is very passionate about mathematical and statistical modelling, and has academic research experience in machine learning. He is greatly interested in data science and hopes to put his theoretical expertise to practical use working with remote sensing IT solutions.
Read more
Junior Product Developer
MPhys Astrophysics from the University of Edinburgh.
Laura is keen to improve her programming skills in her role and has an interest in how geospatial data can be used to help the environment. Her research has covered topics such as Active Galactic Nuclei and Post Star-burst Galaxy Formation.
Read more
Graduate Apprentice, Software Developer
Current graduate apprentice in Software Development at Heriot-Watt University.
He has a keen interest in python programming and is eager to gain knowledge and experience in the industry.
Read more
Data Scientist
MSc in Physics and Astronomy from The University of Glasgow.
Anna is a data scientist with a keen interest in data analytics and machine learning solutions. Having previously worked in software development for the entertainment industry, she's excited to dive into the world of remote sensing and nature-based solutions monitoring.
Read more
Dr Magdalena Navarro
Torres Arpi
Data Scientist
PhD in Computational Biology and Machine Learning from the University of Edinburgh.
Magda enjoys using mathematical and statistical models to solve real world problems and is particularly interested in projects with a positive environmental impact. She works in the production of mapping products to support forest conservation and restoration.
Read more
Data Scientist
MSc in Applied Meteorology from the University of Reading.
David has a keen interest in weather and climate, where data has been at the core of his research. In his most recent project, David used high-resolution climate data to investigate how climate change might impact agriculture in the Peruvian Andes. He is excited to develop his programming skills and learn more about the world of remote sensing while perhaps offering a unique weather and climate-based approach to problems.
Read more
Technical Project Officer
BSc in Physics from the University of Glasgow.
Stuart aims to use the technical and theoretical knowledge he has gained in his degree to aid in data gathering processes, and his python skills to help process data on company projects. With a deep interest in the satellite and wider space community, Stuart is keen to expand his knowledge of the industry.
Read more
EO Data Scientist
PhD in forest change monitoring from Aberystwyth University.
Katie's PhD focused on satellite image time series analysis methods for long-term forest monitoring. She has since worked on numerous projects involving the development of AI/ML approaches for Earth Observation data. She is passionate about the role AI and EO can play in modelling and monitoring Earth's systems, and enjoys working on all aspects of the EO analysis pipeline.
Read more
Executive Assistant
20 years of experience providing senior manager and executive support across diverse business sectors.
Simmone will be providing executive support to Ed Mitchard and Murray Collins. She has a keen interest in environmental and climate issues and is excited to be part of a growing company that is making a difference.
Read more
Project Manager
MA (Hons) in Geography from the University of Edinburgh.
Innovation and commercialisation project manager with 4 years experience delivering major international development and business applications programmes using satellite derived data. Passionate about saving trees and helping to solve the climate crisis.
Read more
Junior Developer
MSc in Earth Observation from the University of Edinburgh.
Euan has worked with lidar data from NASA's GEDI mission, and followed this up with a six month spell as a researcher at the university working on a potential future spaceborne lidar mission. Euan is excited to apply his knowledge of remote sensing and experience with Python programming and machine learning to help the SI team in their important NBS work.
Read more
Student Alumni
Associate
MSc Physics at the University of Edinburgh.
PhD student researching the remote sensing of tropical forests. Completed a three month internship with us at the end of 2020.
Read more
Associate
MSc Physics at the University of Edinburgh.
PhD student researching ways to detect and predict landslides using remote sensing and machine learning, with a particular focus on deep learning practices. Completed a placement with Space Intelligence in 2020 and will be rejoining the team for an industrial CASE studentship.
Read more
Space Intelligence Ltd
Company number: SC595836
VAT number: GB342811714
Registered address:
113 St. John's Road
Edinburgh
EH12 7SB
Company offices:
Regus,
93 George Street,
Edinburgh
EH2 3ES