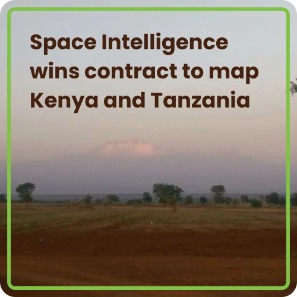 Space Intelligence wins contract to map Kenya and Tanzania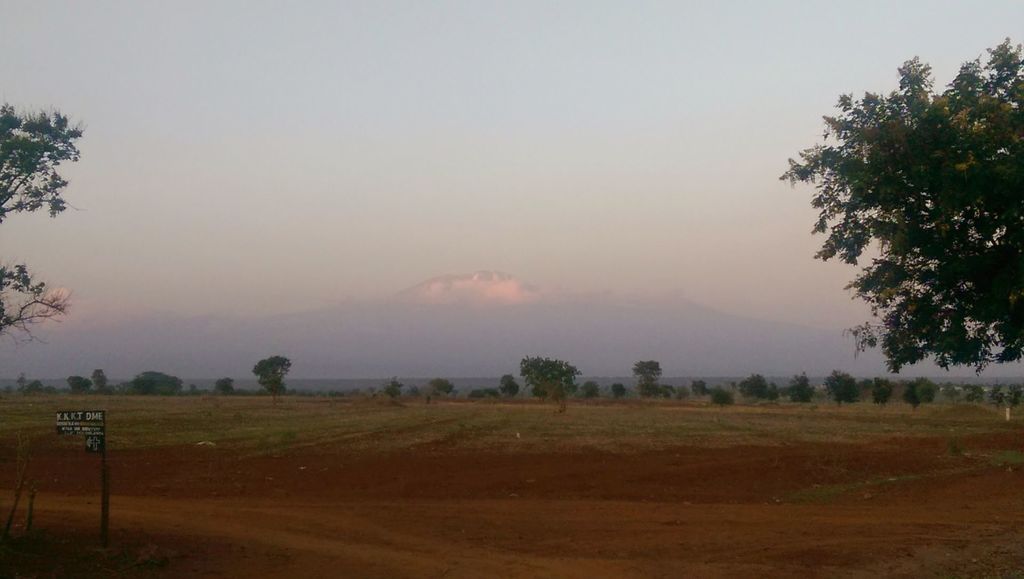 Nature data specialist Space Intelligence has been selected to map two nations to support integrity and transparency in the carbon markets. 
The maps for Kenya and Tanzania will be used to provide a baseline for all Verified Carbon Standard (VCS) projects which aim to stop unplanned deforestation in the countries, and will be approved by standards agency Verra. 
To ensure accuracy and validity, the maps will comprise two levels of data: a set of Forest Cover Benchmark Maps covering 2010-2020, and point-based Activity Data showing the precise location of deforestation.
"Using our AI technology, and the consolidated REDD methodology, we will be able to create maps of forest change for the entire country," explained Space Intelligence Chief Scientist and Space Intelligence co-founder Professor Ed Mitchard.
Establishing and allocating deforestation baseline data for entire jurisdictions, is one of the ways Verra is increasing integrity, transparency, and efficiency of the carbon markets. Traditionally, the development of baseline deforestation estimates for a given project was the responsibility of project developers, often requiring engagement of consultants to create baselines. This new approach takes those responsibilities and decisions out of project developer's hands, ensuring Verra has oversight of the baseline creation process.
"We are working in consortiums with local partners in each country to ensure the highest possible accuracy for the maps, and that local conditions are taken into account. We are also engaging with governments and all project developers in both countries. The combination of local knowledge about forests and deforestation drivers, with our ability to process large quantities of satellite data and use advanced AI to create accuracy maps, will ensure the best possible datasets are available to support projects in the region," Professor Mitchard explained. 
"This approach is critical to the viability and credibility of REDD projects worldwide. We want to help countries obtain private funding through the carbon markets to fund their transition to zero-deforestation and higher productivity economies, and this kind of data helps to make them an attractive investment both internally and externally. I spent time in Tanzania in 2022 working with the key local experts to decide how this approach should be applied in drier tropical countries such as those in East Africa, and producing test datasets in partnership with experts from the National Carbon Monitoring Centre, the Tanzanian Forest Service, and local universities. The expertise gained has made us the ideal group to take this work forward."
Kevin Juma from the Nature Conservancy welcomed the announcement.
"From our point of view this is great news, as we are strongly supportive of the use of jurisdictional baselines to add greater integrity and transparency to the voluntary carbon markets, and as we have worked with Space Intelligence to great effect in the past. Deforestation and forest degradation is occurring at pace in both Tanzania and Kenya, and The Nature Conservancy believes we need partners like this, who are the leaders in their field, in order to make the highest possible impact on the climate and biodiversity crises."
Julianne Baroody, Senior Director, Forest Carbon Innovation, Verra added:
"The innovative approach to baseline setting is a key feature of the new consolidated REDD methodology, and we are pleased to engage a number of highly-qualified data service providers, including Space Intelligence, for this purpose. Having robust and reliable data about jurisdictional deforestation is absolutely essential to ensure that these methodologies continue to drive urgently needed climate finance to at-risk forests."