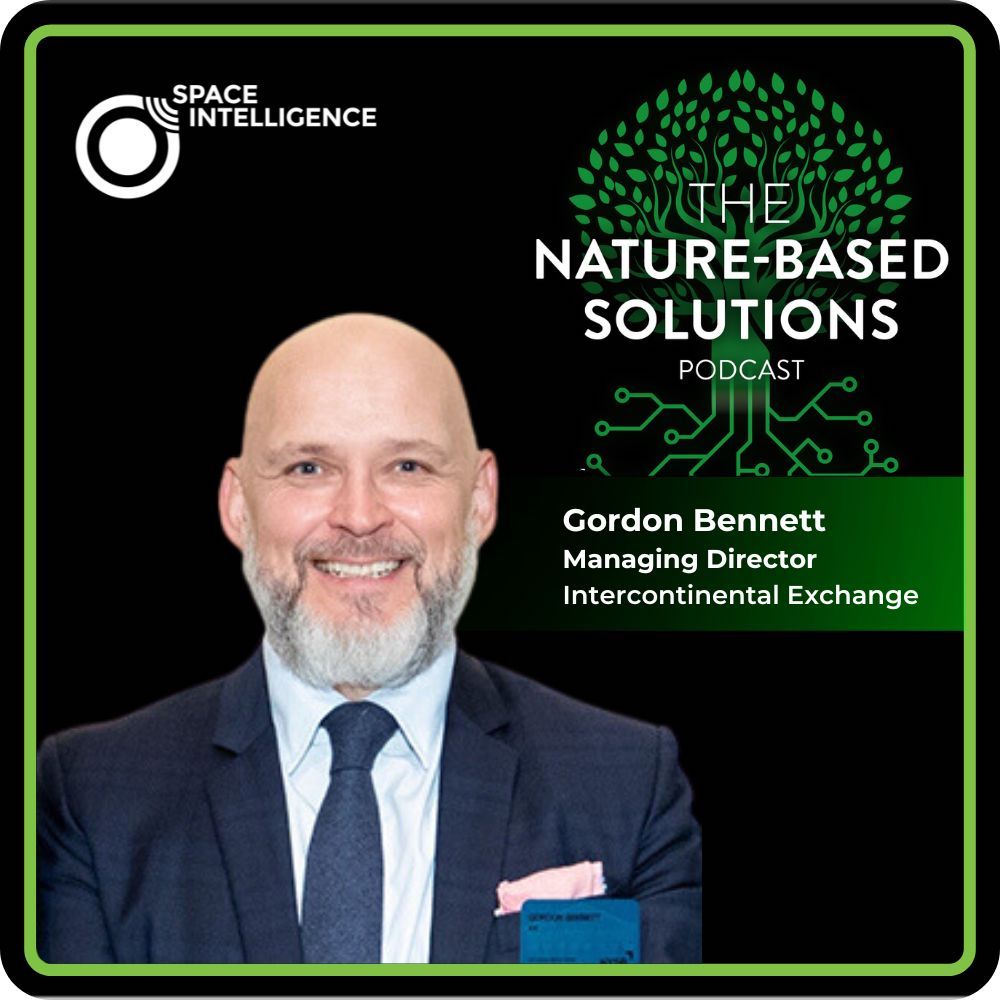 Carbonomics and greenwishing, with Gordon Bennett from ICE
Posted by

Categories

Blog

Date

2nd November 2023
Gordon Bennett is the Managing Director – Utility Markets at ICE (Intercontinental Exchange). ICE is a financial data services and technology company, which owns and operates various exchanges around the world, including the New York Stock Exchange,
In this week's episode of the podcast, Murray and Kim talk to Gordon about the tools available to society as we try to limit global warming to 1.5 degrees centigrade and the trillions of dollars of damage that climate change is causing.
Listen here or read some of Gordon's key points below.
Click here to listen to the podcast on Spotify.
Carbonomics
"A carbon price internalises the negative externality of pollution. The cheapest way to deliver energy is burning hydrocarbons, and that's a function of science and economics. But we're not pricing the combustion of hydrocarbon properly, because there's not a cost to pollute. So that's what we call carbonomics. Carbonomics is internalising externalities, so you can change the economics for a more sustainable outcome."
Greenwishing
"Rather than sitting on the sidelines and believing a bad headline, give it a go, find out for yourself if a tonne is a tonne. If you do nothing then nothing will happen. For me, if you don't address the market failure then you are greenwishing your way to net zero. Setting targets is cool, but you've got to make the maths work. Greenwishing is worse than greenwashing for the atmosphere."
The atmosphere
Michael Greenstone, who is the distinguished Professor of Economics at the University of Chicago, said, '"Currently the atmosphere is free. It doesn't take an advanced degree in economics to figure out that people who get things for free, they use an awful lot of it.'
If the problem is the atmosphere is free, the solution is paying for it. The other thing that's free is ecosystem services, natural capital is essentially free today.
What would the atmosphere say if it could speak? "I only want removals"? Or "just preserve me"? Yeah. "People I'm like running out, just preserve me, because if I run out, then, you know, bad things happen. So stop arguing. Stop talking. Let's do some action.'
The carbon market as a feedback loop
"95% of emissions are not priced at a level that would incentivize abatement. So effectively, most companies don't treat their carbon as a liability. They're not on risk. The 25% who do are made to by governments, either through tax or through a cap and trade.
So the question is, how do you get organisations who pollute to effectively voluntarily treat their emissions as a liability, that's the challenge. You can't have a market without demand, you need buyers and I think people are investing in it, so don't get me wrong, but there's not enough demand to create a carbon price signal. Carbon pricing is good for investment, but I would also argue that it's the only way to get a real time feedback loop about how to manage climate risk. If you think about the atmosphere as the ultimate scarce resource, the price signal of carbon tells you how good or bad we are in preserving it.
ICE and the marketplace
"ICE has an auction service. We're trying to create a public market for carbon credits in the same way that you have a public market for equities and bonds. It needs to get to that sort of scale where you've got a primary issuance of 10s, or hundreds, of billions of dollars. Right now, it's like a billion, so we're miles away. But what's better public or private? I think if transparency is your goal, then a public market is important. I sometimes think that, going back to the feedback loop, is it going to take a series of physical events that create financial instability for our government, or central bankers to solve for it?
So I had an idea recently, regarding your liability for your emissions. If I have to provide $25 a tonne, or through the purchase of a market instrument like a carbon credit, people would either pay the $25 or, if there are abatement opportunities out there for $6, $10, $12 then that might stimulate demand.
It's hard for companies to voluntarily treat their liabilities when they've been using something for free since the dawn of civilisation, it does put you at a competitive disadvantage. So you've got prisoner's dilemma. Can you form climate clubs? I think it's you can act together from a sustainability perspective, to promote good outcomes. That's all demand side, I firmly believe it's a demand problem. Others talk about the supply, and whether you can believe the supply, and I'd love to talk to you about MRV, because you're doing stuff that hopefully gets people comfortable that they can invest in this space."
You can also hear Gordon on the "Inside the ICE house" podcast – here.