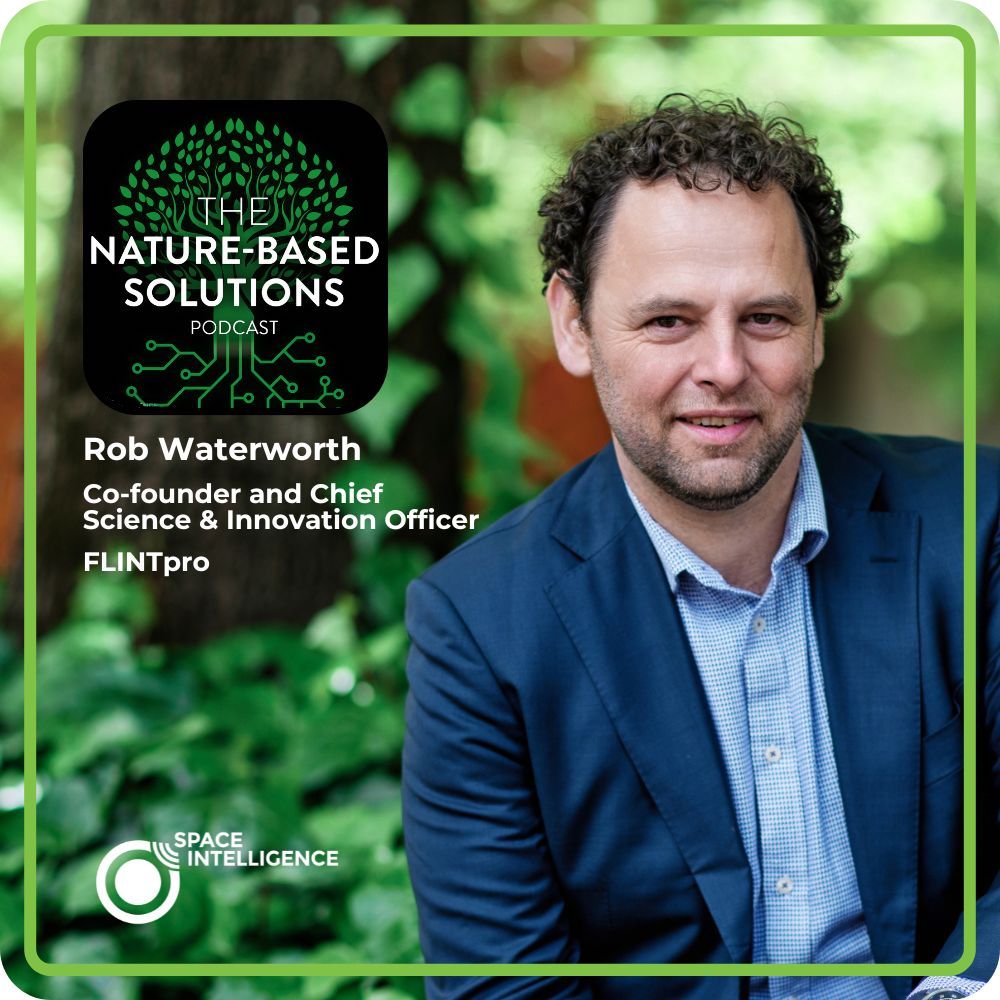 Action – not more targets
Posted by

Categories

Blog

Date

17th November 2023
When Dr Rob Waterworth joined Murray and Kim on the podcast, he spoke passionately about the need for urgent action to keep global warming below 1.5 degrees centigrade.
For 25 years Dr Waterworth has worked in the industry and founded FLINTPro in 2018. This is a natural capital and carbon reporting software designed by world leading environmental scientists.
Listen to the podcast here or read some of the highlights below.
"Without nature, we're not going to get there."
You only need to look at the IPCC reports to see that without it, we just simply can't hit those targets on emissions reductions. I guess the interesting part that I've found over the years is how nature has started to take a bigger and bigger role. I think it's a really interesting area on the science from nature-based solutions, everything from the very simple stuff of planting some trees, the more difficult stuff of protecting forests all the way through to what they're doing with soils and controversial issues such as bioenergy, carbon capture, and storage, which is also a very large component.
"This is one of the exciting times." 
People like yourself, Murray and us at FLINTPro have been in this for a very long time. We see the market really starting to turn now and understand that these technologies are going to be pivotal to delivering this along with a whole lot of policy and other investments into the sector. But the ability for us to deliver these with confidence, for the first time at scale is really there. And it's because of people who've got this experience and are driving that forward. 
"I am optimistic"
It's always easy to be pessimistic and criticise what happened in the past. Through the 2000s, and the early 2010s, carbon markets came and went, there was the promise of them, they started, they finished, they were a very difficult place to work, the technology wasn't there, there was a lot of uncertainty and prices were very low. I think the key thing is to not throw the baby out with the bathwater, to learn those lessons, to accept those lessons, to look at them and say, we still need all of these activities. If we don't do this, we're in major trouble, not just from a climate change perspective, but from biodiversity, productivity, and numerous other issues across the world.
"Transparency and confidence are the more interesting pieces to come out of discussions." 
We're seeing a bit of maturity in this market. In the past, there has been a huge focus on accuracy, a very scientific style approach of accuracy, accuracy, accuracy. I'm not saying that accuracy isn't important, but what we're starting to see from clients as they mature is it's not just about accuracy, it's about consistency and transparency. It's not just for doing reporting, but for scenario planning. What does an operational commercial model look like? And I think that is very exciting.