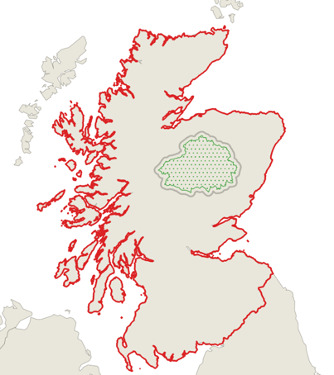 We win £100k to map Scotland's Landcover and Restoration Opportunities
Categories

News

Date

9th October 2020
We've won £100K to map Scotland's Landcover and Restoration Opportunities
We're delighted to announce we have been chosen to progress to Phase 2 of the 'AI for Good Challenge', managed by Scottish Enterprise via the CAN DO Innovation Challenge Fund and funded by the Scottish Government.
We were chosen from a Phase 1 cohort of six successful companies announced in January – beating stiff competition from some of Scotland's most innovative businesses, all tasked with using artificial intelligence (AI) to help tackle the global climate emergency.
In Phase 1, we worked with NatureScot (formerly Scottish Natural Heritage) to develop AI that can interpret satellite images in order to map different land cover types such as forests, moorlands, meadows and rivers in the Cairngorms National Park. This has the potential to help address the climate emergency because some types of vegetation and ways of using land store more carbon and are more beneficial to biodiversity than others – however until now government agencies and land managers have lacked accurate, up-to-date information. The maps produced so far cover around 2.5% of the country, however we will now benefit from a further £100,000 over the next 6 months, so it can continue to work with NatureScot to produce Scotland-wide maps. These will help monitor Scotland's natural capital and identify key opportunity areas for restoration that can be transformed to help fight climate change. Scottish Enterprise is also supporting the company's work to build a website hosting these maps, so anyone worldwide can view them to appreciate the value of Scotland's ecosystem.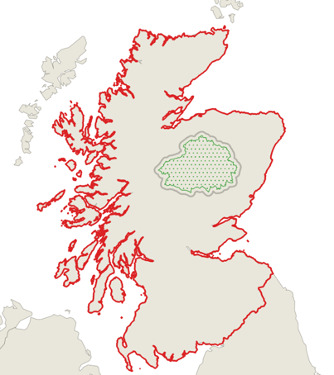 Finance Secretary Kate Forbes said: "Scotland has a proud tradition as a leader in technical innovation and is well-placed to harness the potential of Artificial Intelligence (AI) to benefit our economy, society and environment.
"It's great to see the CAN DO Innovation Challenge Fund support companies like Space Intelligence that are using AI to help find innovative, digital-driven solutions to help address the global climate emergency. I look forward to following the progress of this satellite imaging and mapping work as it moves to the next phase."
David Smith, Director of National Opportunities at Scottish Enterprise, said: "This challenge called upon our most innovative companies to apply leading-edge technology in tackling one of the biggest challenges facing mankind, so it's great to see Space Intelligence now progressing to Phase 2. The company's innovative satellite imaging and mapping work could have a significant impact on Scotland's environmental performance and is exactly what we mean by using 'AI for Good'."
Ed Mitchard, Chief Scientific Officer and Co-Founder of Space Intelligence, said: "We're really excited that our project has been chosen to progress to Phase 2. The additional funding will enable us to further grow our team in Edinburgh, bringing green jobs to Scotland and developing our technology in partnership with NatureScot.
"We will now scale-up our mapping to cover the whole of mainland Scotland. For the first time we'll know at a high resolution how our land cover is changing and how this impacts our natural capital – placing Scotland right at the forefront of advanced satellite mapping and AI technologies while creating a fine-grained map of the value of our ecosystems and how these are changing due to development, habitat restoration and climate change."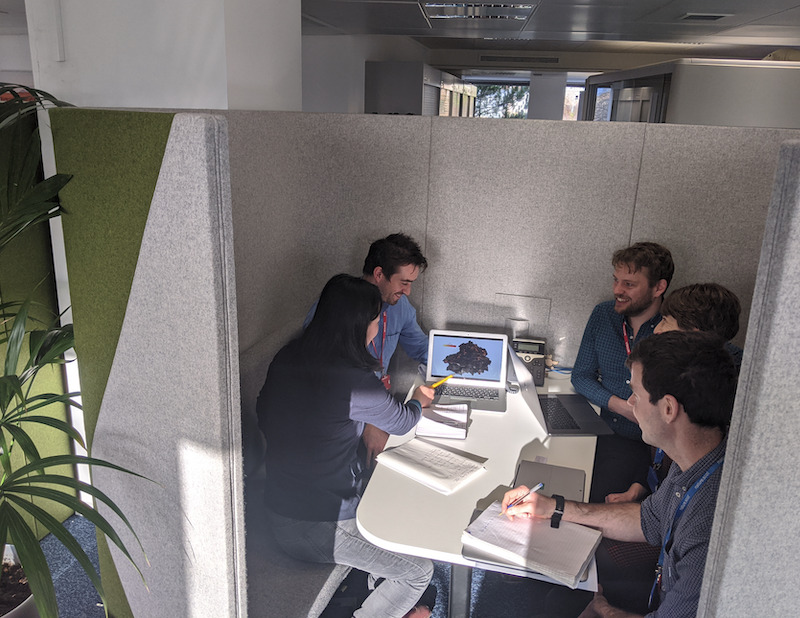 NatureScot Chief Executive, Francesca Osowska, said: "Repeated, accurate, wall-to-wall mapping of our habitats in Scotland through satellite data and Artificial Intelligence has the potential to be a game-changer. This exciting technology could help us better tackle the effects of climate change, such as flooding, and improve our carbon capture capabilities.
"By increasing our understanding of how ecosystems work, we can develop even better ways to protect them, and help them thrive – helping ensure high quality food, water, clean air and beautiful landscapes now, and for future generations."