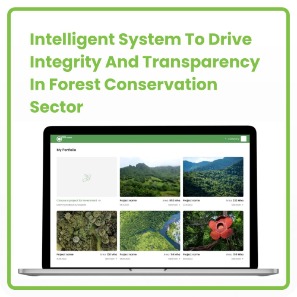 ARNI announcement
Categories

Blog

Date

20th July 2023
Intelligent system to drive integrity and transparency in forest conservation sector




Space Intelligence and Equinor announce cooperation on intelligent system

to underpin confidence in the forest carbon markets.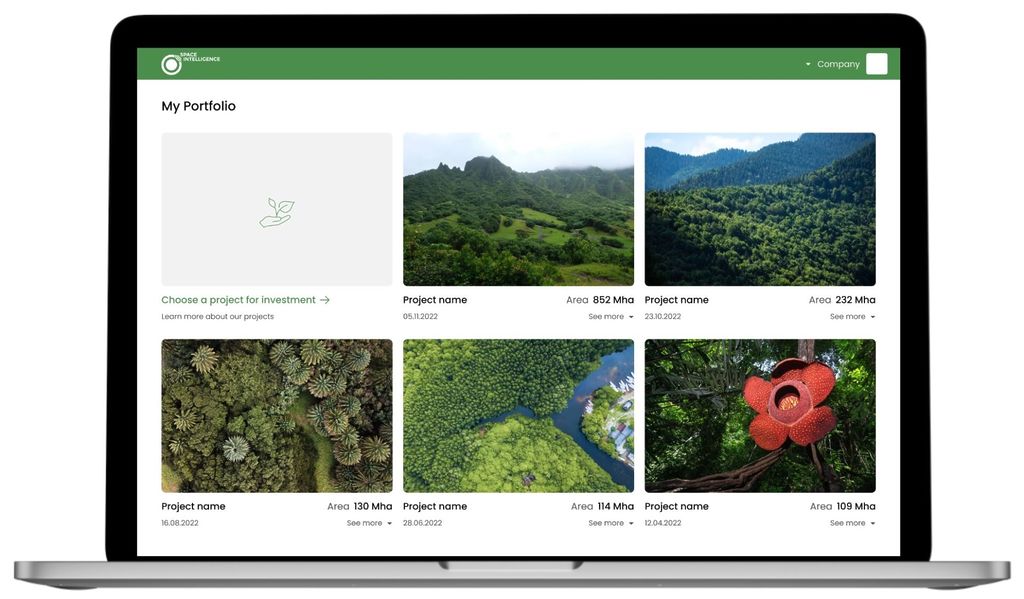 An intelligent platform which provides transparency on the performance of forest conservation projects is being developed by UK naturetech company Space Intelligence with support from Equinor.
Designed for the fast-growing carbon markets, the Advanced REDD and Nature Intelligence (ARNI) platform will integrate advanced AI models which analyse satellite data to track changes in the world's forests, based on decades of research by the Space Intelligence science team. ARNI will automatically calculate the climate benefits from forest conservation projects, and display the biodiversity and community living standards associated with them.
The platform will increase transparency on the impact of forest conservation projects, providing improved integrity for the fast-evolving carbon markets, helping to ensure that investments make the required impact on climate change mitigation. Designed to integrate all the insight required to accurately monitor nature-based solutions to climate change, the collaboration reflects the shared mission of the partners to enable a future of zero deforestation.
Space Intelligence chief scientist Professor Ed Mitchard explained that enhancing biodiversity and the living standards of people living in a forested area are both critical to successful forest carbon projects.
"This is an important tool for organisations seeking to invest in preventing deforestation or in restoring deforested land by creating agroforestry or recreating a functioning forest," he said.
"ARNI integrates dynamic baselines with digital monitoring, reporting and verification – two advances in the carbon markets that increase efficiency and transparency. This platform will give an up-to-date, detailed, and verified snapshot of the health of a forest by integrating multiple cutting-edge Technologies."
This innovative web platform opens a new horizon for transparency and will transform the monitoring of three different types of carbon-financed projects: those that aim to stop deforestation and forest degradation; those that restore the forests in deforested areas; and those that transform agricultural land into Agroforestry.
The system will also have the capacity to monitor and report for projects that innovatively combine two or even all three of these activities.
Ben Ritchie, Head of Engineering at Space Intelligence and previously at Microsoft, is designing the platform to leverage the tech company's expertise in producing advanced satellite-based maps of forest carbon and how carbon stocks are changing, alongside future risks of forest losses.
"We will also develop our mapping of forest degradation, enabling wide-scale high-resolution mapping of subtle forest disturbance," he said.
"Until now, satellite-based analysis to detect gradual losses of trees through low-intensity logging has not been available. By contrast, our systems will provide regular updates to assess whether forests within nature-based solutions projects really remain protected. By mapping subtle changes in forest, we will be able to also understand the risk of forest losses in the future, enabling users of the platform to create higher-impact projects."
A major objective of this project supported by Equinor is to enhance tools to track the growth of newly planted trees, providing a monitoring service for reforestation and agroforestry projects. Until recently, this task was only possible using ground surveys. This new technology makes it easier and cheaper for new projects to enter the market and create climate impact.